Remediation is a normal part of our operations, and Trans Mountain has strong expertise in conducting this type of work. Our team consists of remediation specialists with years of experience in many different local environments.
In early December, we completed trail improvements and arborist work on Burnaby Mountain to remediate the disturbances caused by the geotechnical field studies and associated activities that took place in November 2014. Trans Mountain committed to restore the area once the weather and soil conditions permitted, and we fully complied with the City of Burnaby's requirements. As a result, the area and trail network are in better shape than they were before.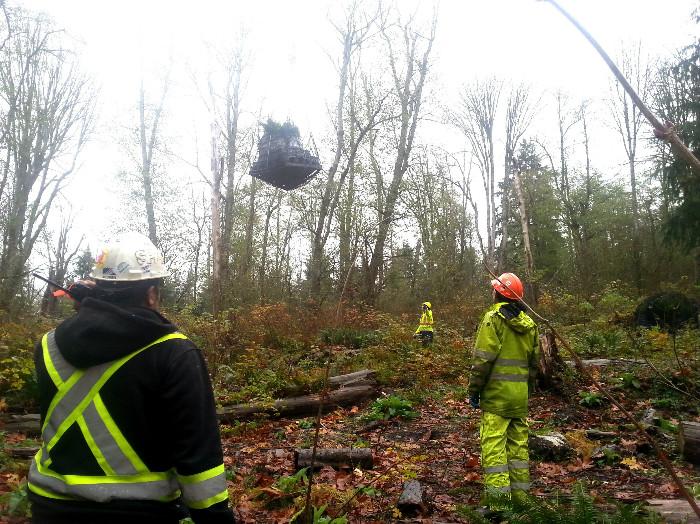 The roots of most of the vegetation at the work sites were left largely undisturbed to encourage natural growth. To enhance the existing ecosystems, crews from local First Nations company Stqó:ya Construction planted 350 local species of trees, including Western Red Cedar, Douglas Fir, Grand Fir, Sitka Spruce and Big Leaf Maple. Valley Helicopters airlifted the three-gallon potted trees to the mountain in order to minimize disruption to the surrounding areas.
Other work included installing three cedar boardwalks and trail fences, reclaiming areas affected by foot traffic and ensuring the presence of proper soil conditions and drainage.
Trans Mountain has a strong track record in conducting remediation work. We won the Alberta Emerald Award for environmental stewardship for the remediation work performed in Jasper National Park following our Anchor Loop Project.