The most critical and responsible emergency preparedness strategy is to prevent a spill from occurring at all. However, in the case of a spill, Trans Mountain is prepared to respond quickly with detailed emergency procedures and trained professionals.
Emergency response equipment is available at all of Trans Mountain's terminals and facilities. For example, we stock drums with absorbent materials, containment boom and oil skimmers to assist in immediate cleanup of any local spill. Emergency resources such as river boats and Oil Spill Containment and Recovery (OSCAR) trailers are also located at strategic locations along the pipeline.
OSCAR trailers are currently located along the pipeline in the communities of Stony Plain and Jasper in Alberta and Blue River, Kamloops, Hope, Abbotsford and Burnaby in BC. These trailers contain a variety of tools and spill response equipment and can be activated at a moment's notice. Here's a snapshot of a basic OSCAR trailer set-up.
Each OSCAR trailer contains equipment tailored to its location. Basic equipment includes:
Personal protection and safety equipment
Containment boom, boom vanes, boom bridles/paravanes and boom ancillaries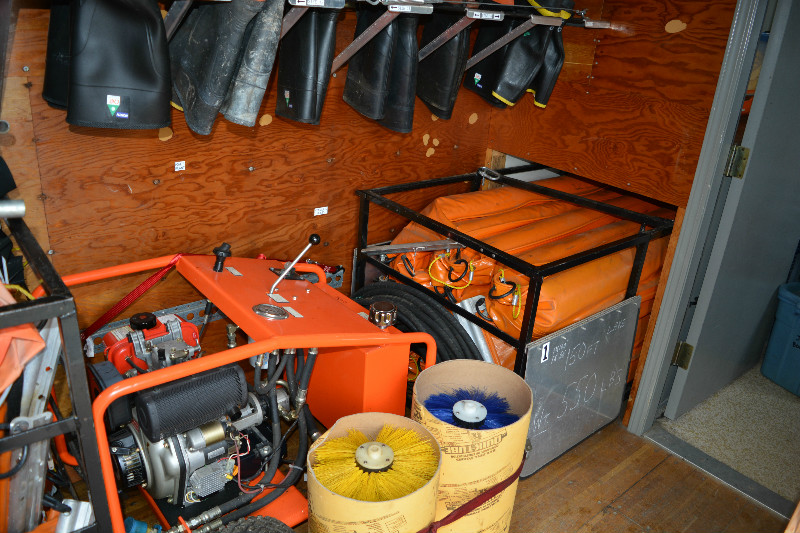 Oil skimmers and transfer pumps

Marker Buoys, anchors and valves/fittings

Bales of Sorbents, chain, shackles, hose and work lights

Cable assemblies and a variety of hand tools
Rope, shackles and fittings