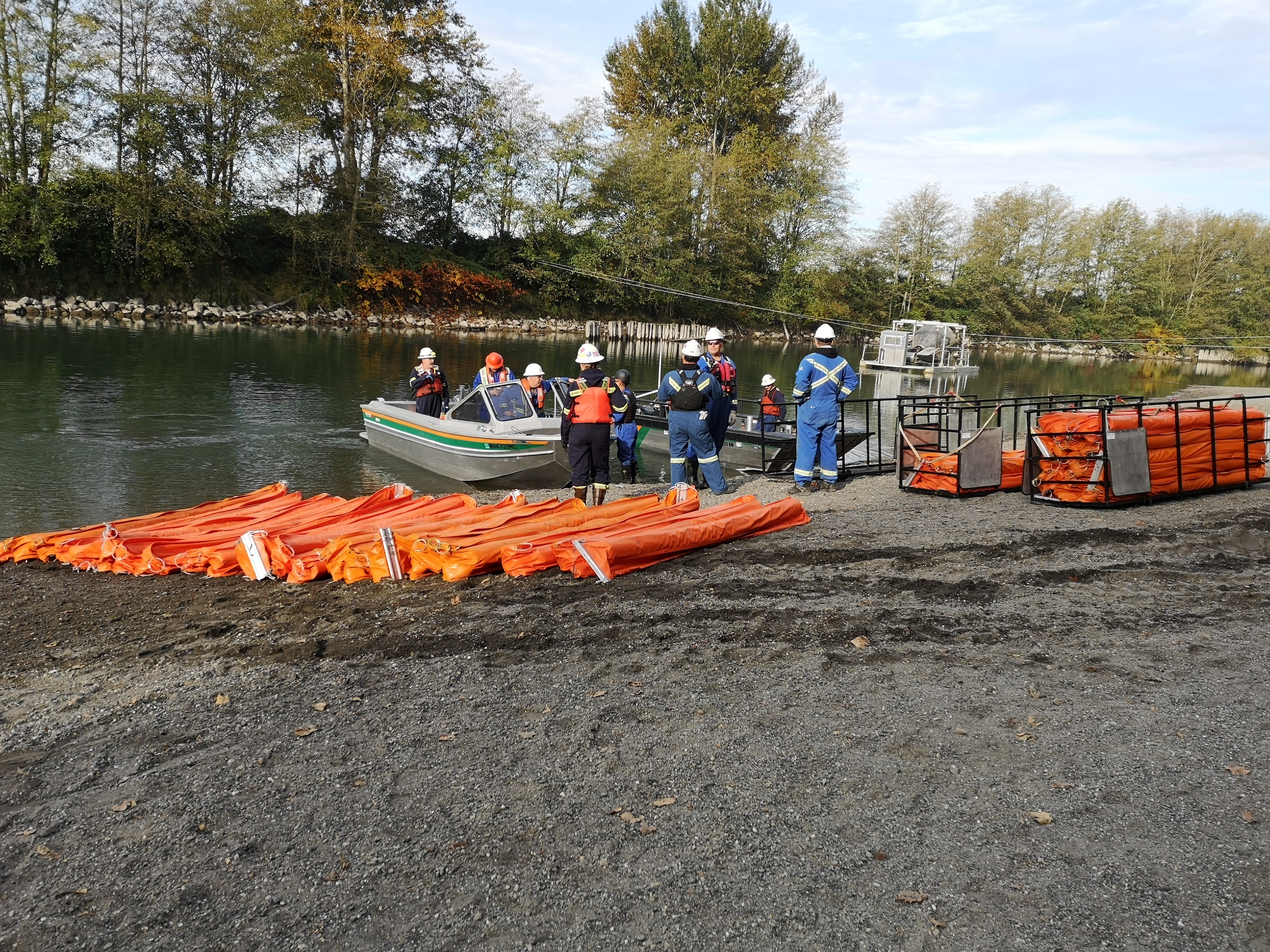 At Trans Mountain, we regularly practice our emergency response plans in every region. We use our detailed emergency response procedures and trained personnel, who are prepared to quickly respond to any type of incident anywhere along the pipeline. Recently, we conducted an emergency equipment deployment exercise on the Nooksack River, near Ferndale, WA.
The Trans Mountain Puget Sound Pipeline carries oil products via the Trans Mountain Pipeline from Abbotsford, B.C. for delivery to refinery facilities in Washington State. Regular exercises are an integral part to our Emergency Management Program, which includes response planning and exercises along the 111-kilometre (69-mile) Puget Sound section of the pipeline system.
On the Nooksack River, responders deployed equipment on the water to practice and refresh their boom and towing skills and containment and recovery techniques, as well as to confirm control points along the waterway. Training in a real water environment helps prepare responders for an efficient response in the unlikely event of an incident.
Learn more about on-water emergency exercises here.
Learn more about other exercises conducted in Puget Sound.