*View an updates list of contractors working on the Trans Mountain Expansion Project here.
Trans Mountain has selected seven contractors to lead construction of the Trans Mountain Expansion Project, which includes work on 980 kilometres of pipeline and all associated facilities.
In addition to leading construction on their portions of the Project, the contractors will directly hire the individuals and sub-contractors needed for each contract and scope of work in accordance with our commitment to maximize employment opportunities for Indigenous, local and regional communities.
The selected contractors all bring unique and extensive skill sets specific to their regions and responsibilities.
SA Energy Group
SA Energy Group is the general contractor for portions of pipeline construction in Greater Edmonton (Spread 1), a portion of the North Thompson region (Spread 4B) and the Fraser Valley (Spread 6). A 50/50 General Partnership between Robert B. Somerville Co. Ltd. and Aecon Utilities, a division of Aecon Construction Group Inc., the group has substantial experience with large diameter pipeline construction and is an active member of the Pipeline Contractors Association of Canada.
Midwest Pipelines Inc.
Midwest Pipelines Inc. is the contractor for the Yellowhead portion of the Project between Edmonton, AB and Jasper National Park (Spread 2) . Midwest's executive and operational management team has more than 160 years of combined experience in pipeline construction, project management, and pipeline integrity work and specialty fabrication.
Ledcor Sicim Limited Partnership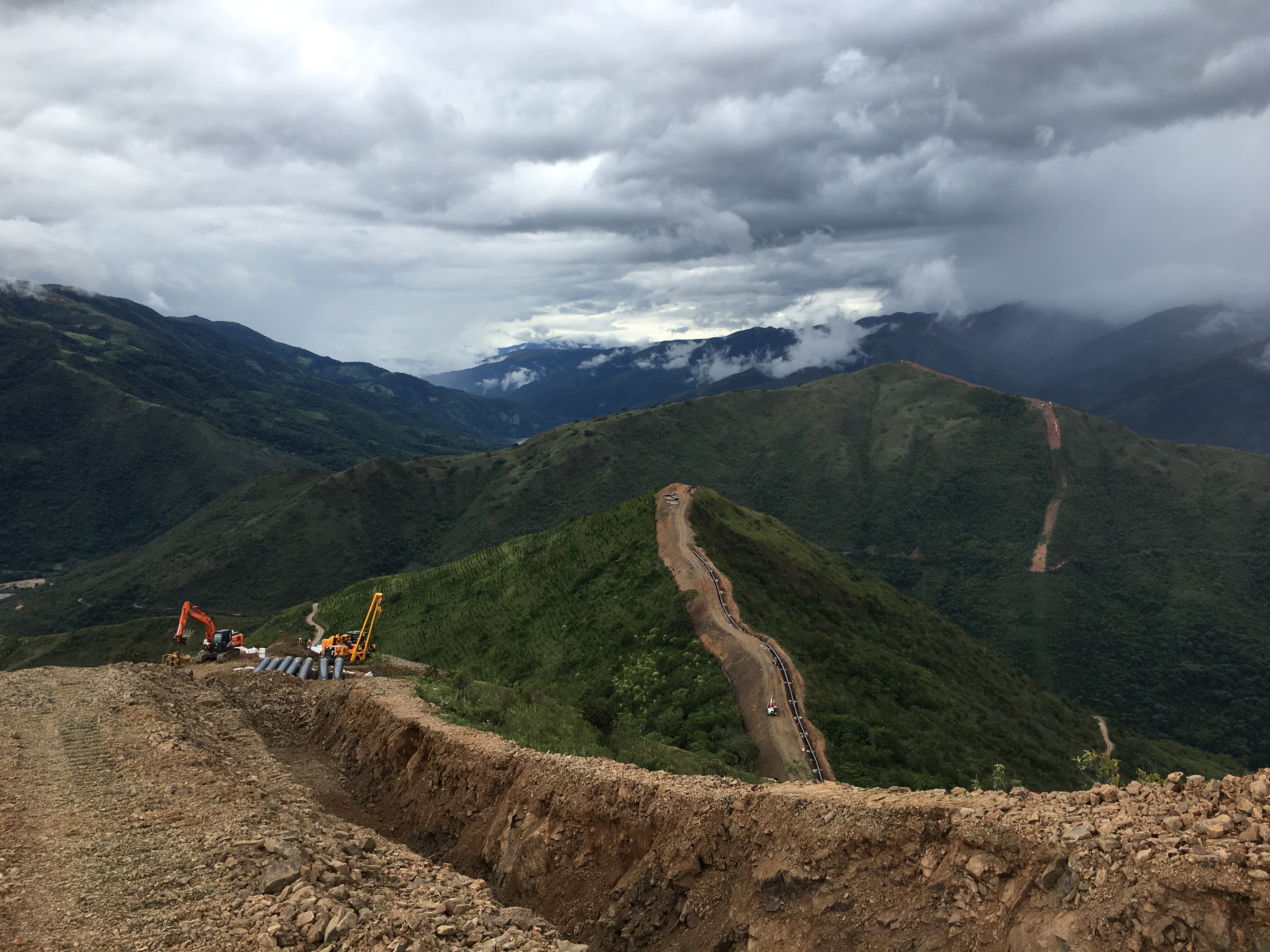 The Ledcor Sicim Limited Partnership brings more than 120 years of pipeline experience, with a particular focus on challenging mountainous terrain, to their role as contractor for the majority of the North Thompson portion of the Project (Spreads 3 and 4A).
Surerus Murphy Joint Venture
Surerus Murphy Joint Venture, the contractor for the BC Interior portion of the Project between Black Pines and the Coquihalla Summit (Spread 5A), has a history of delivering large pipeline projects in challenging conditions.
Macro Spiecapag Joint Venture
Macro Spiecapag Joint Venture brings more than 90 years of experience in 60-plus countries building over 50,000 km of pipeline, to the Project. This includes extensive experience in steep mountainous terrain making them well suited to the exceptional topography and engineering challenges of the Coquihalla-Hope portion of the Project for which they are responsible (Spread 5B).
Kiewit Ledcor TMEP Partnership
The contractor for the Lower Mainland - including the Westridge Marine Terminal, Burnaby Terminal and Tunnel, the Sumas Terminal, and pipeline from Langley to Burnaby (Spread 7) - Kiewit Ledcor TMEP Partnership has extensive experience and a proven track record finding solutions to minimize impacts on people affected by construction activities.
WorleyParsonsCord
WorleyParsonsCord is the contractor responsible for the Edmonton Terminal and all 12 pump stations included in the Trans Mountain Expansion Project. They have some of the most extensive experience in such construction in Western Canada, having completed more than 50 similar pump stations and work on terminals that includes more than 30 million barrels of storage.