There's something new on the water at our Westridge Marine Terminal in Burnaby. We recently installed the first dolphin jacket; an important part of the three new berths being built at the terminal as part of the Expansion Project.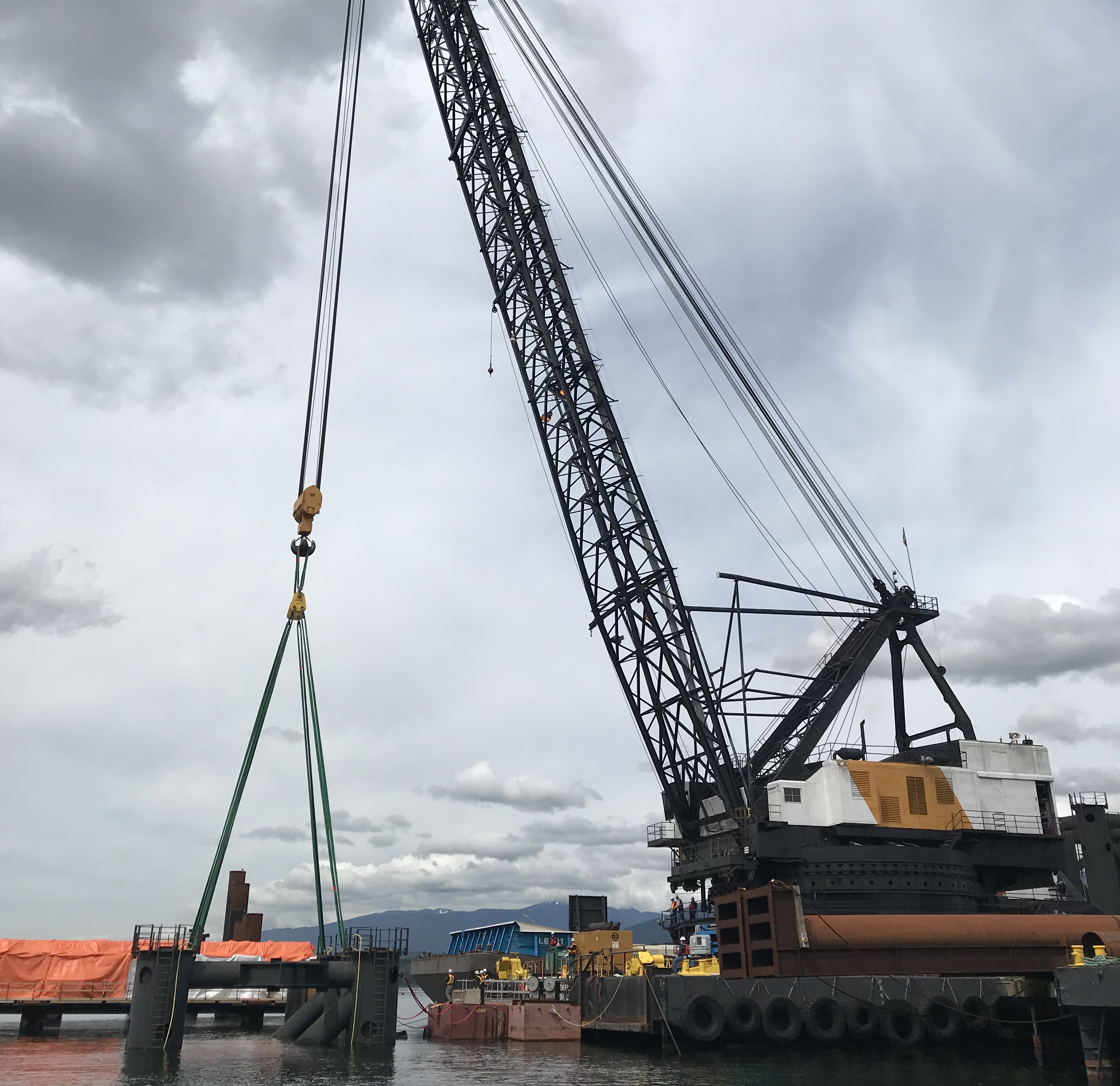 Mooring dolphins are the portion of a berth to which a vessel will be held with lines (or moored) during loading or unloading.
As part of the expansion of the Westridge Marine Terminal, 24 dolphin jackets will be installed on top of the marine piles; mooring hooks and other equipment will be fitted on top.
Dolphin jackets are massive! Each one takes three to four months to manufacture and is 45 feet in length, width and height, weighing between 250 and 350 tons.
Watch the video below to see the manufacturing process.