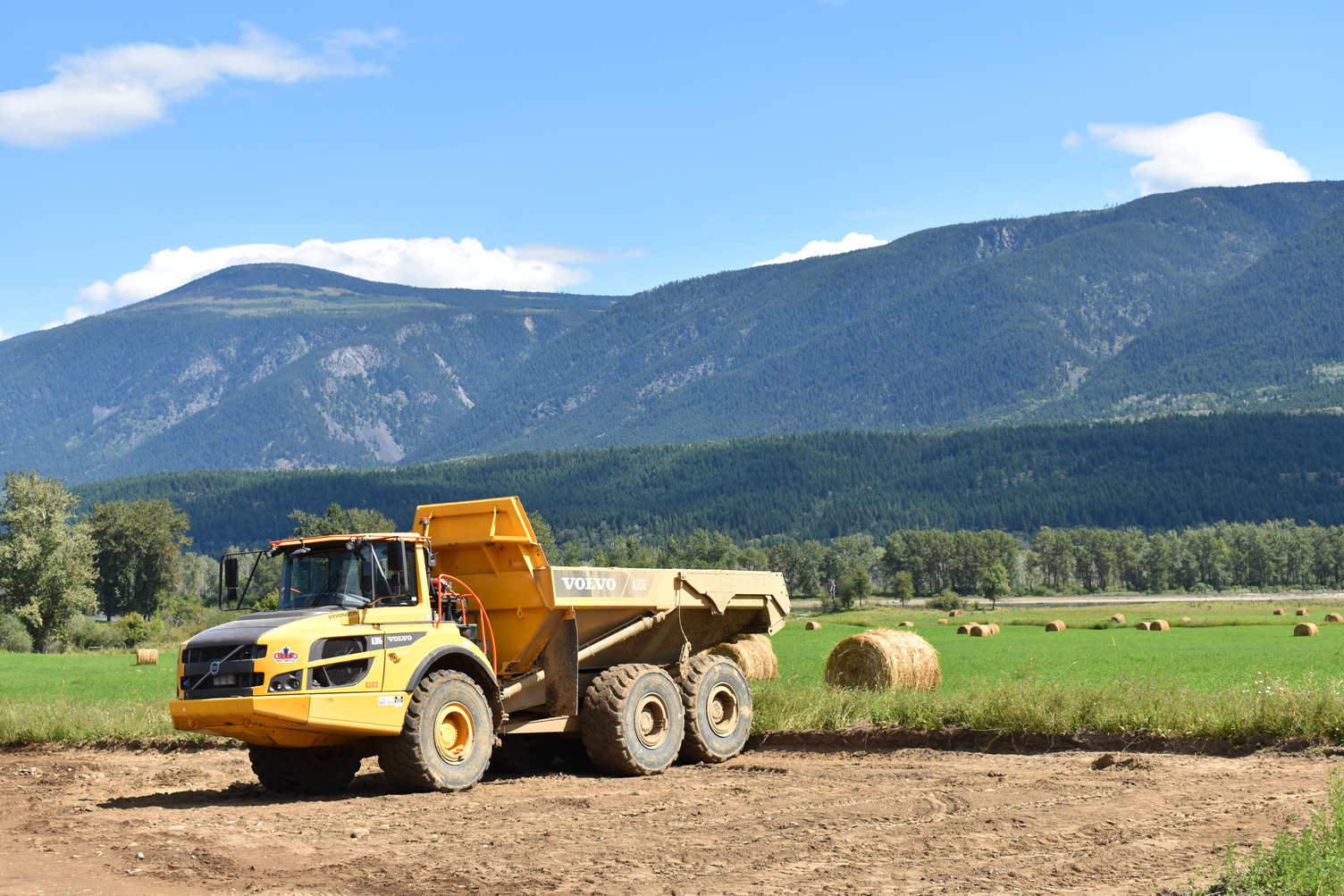 Fall is here and with it comes seeding and harvest season – farmers have a lot to do in a short period of time, and despite the pressures of the season, it's important to keep safety a priority. Before working the fields, we remind you to follow a few key steps when performing agricultural work near the Trans Mountain Pipeline.
Work safe, place a One Call
Farming or deep tillage at certain depths can be a threat to the safety of the pipeline, as well as to you, your livestock, the public and the environment. Activity at a depth of 45 cm (18 inches) or greater over the pipeline in Canada or 30 cm (12 inches) in the United States requires a One Call.
The same is true for off-road crossing of the right-of-way outside of established roadways with non-agricultural vehicles or mobile equipment, such as excavators or backhoes. Activities that disturb the ground and may impact the pipeline, including stumping, sub-soiling, deep mechanical planting and harvesting and terracing, also require a One Call.
You can place a One Call for free by visiting clickbeforeyoudig.com to identify your local One Call service and complete a locate request. Requests need to be made three days in advance of work in Canada or two days in Washington state.
Safety is a shared responsibility
Make sure to share safety information with anyone who lives on or farms your land, as well as any contractors who work on your behalf. Under the Canada Energy Regulator (CER) Damage Prevention Regulations, property owners and land users are responsible for communicating to their contractors about the presence of a buried pipeline on the property and the requirement to make a locate request. It's important to have a clear understanding of who will make the locate request and make sure a copy of the One Call ticket is on-site during work.
If you come in contact with the pipeline, contact us immediately
Pipelines are the safest and most efficient way to transport petroleum products to market. However, a pipeline can be damaged when direct contact is made with it during:
Digging or cleaning drainage ditches
Off-road use of heavy equipment
Trenching
Earthwork
Excavation
If during your work you come in contact with the pipeline, no matter how minor the damage may appear, you must immediately call our 24-hour emergency line at 1.888.876.6711.
Never cover it up – even slight damage – a gouge, a dent, a scrape – can impact the structural integrity of the pipeline and be a threat to the safety of you, your livestock, your barn and your harvests. Never attempt to repair it yourself. A qualified Trans Mountain technician must inspect and repair any damage.
For more information, please click here.